Main content starts here, tab to start navigating
Monday- Friday
Menu available from 8am - 11am

Back to Menus
Drunken Doughnuts
Maple Bourbon Bacon Doughnut

Fresh, glazed doughnut topped with a house-made maple, bourbon icing, crispy apple wood bacon & infused with barrel aged whiskey,

$8

Salted Dark Chocolate Fudge Doughnut

Rich chocolate doughnut drenched in a house made fudge & liqueur glaze, topped with sea salt & infused with vodka

$8

The Powdered Trio

Powdered doughnut bites with Apple Pucker Caramel, Irish Cream Chocolate & Amaretto Creme dipping sauces

$12

Glazed Doughnut Cocktail

Cake vodka, chocolate liqueur, hints of vanilla & fabulous, mini doughnut garnish

$10

Coffee & Doughnut Cocktail

Espresso vodka, chocolate liquor, coffee liquor, freshly ground coffee & a hint of hazelnut served with a classic, mini doughnut

$12

Jelly Doughnut Shot

Black raspberry liqueur layered under a cream liqueur with hints of cinnamon, vanilla & sugar

$8
Melt-In-Your-Mouth Tidbits
Petite Quiche Lorraine

Buttery tart shell filled with eggs & cream, crispy bacon, Swiss cheese & green onion, served with fresh fruit

$10

Spinach & Feta Mini Quiche

Pastry cup brimming with Feta cheese, creamy spinach & egg, topped with rosemary & served with fresh fruit

$10

Bacon & Egg Cup

Thick cut crispy bacon wrapped, cheesy hash browns topped with poached egg, garnished with chives & served with fresh fruit

$12
Yogurt Bar
Low-fat vanilla yogurt served with fresh fruit, honey, granola, almonds & other unique toppings including bee pollen, cinnamon raisin bread, coconut rum banana bread and/or other baked delights

$12
Fresh Roasted Coffee
Frappuccinos / Cappuccinos / Lattes / Espresso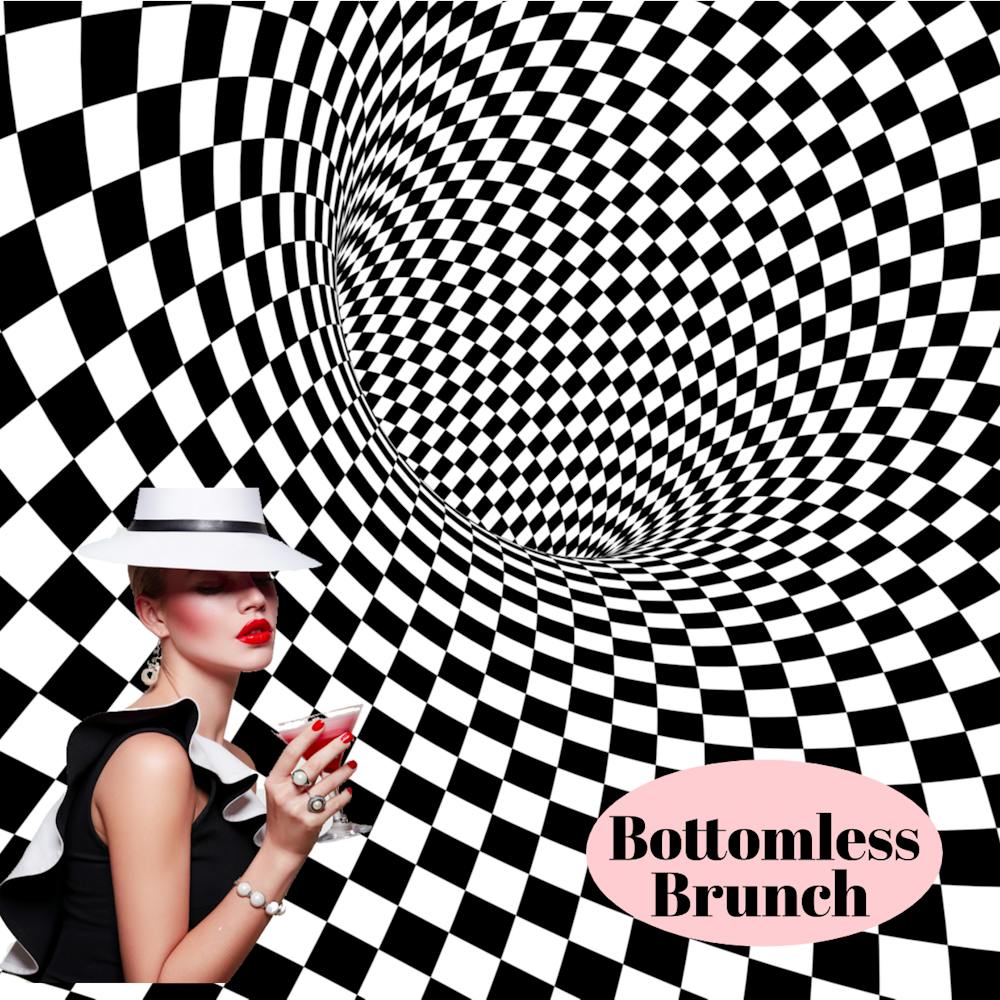 Monday- Friday
Menu available from 11am - 2pm
Epic Drinks
Cheeseburger Bloody Mary

House made mix, premium vodka garnished with a mini cheeseburger, cherry tomato & pickle

$15

Gourmet Grilled Cheese Bloody Mary

House made mix & premium vodka garnished with a mini grilled cheese, bacon & gherkin pickle

$15

Bloody Maria Gazpacho

Our spicy house made mix & premium tequila garnished with local shrimp, celery & olives

$15

Bottomless Mimosa

Bubbles & chilled orange juice garnished with fresh fruit

$20

Bottomless Peach Bellini

Bubbles & peach liquor garnished with fresh fruit

$20

Summer Infused Sweet Tea

Prosecco & fruit filled ice cubes added to your choice of sweet tea, iced tea, lemonade or fruit infused water

$8
Lighter Fares
Impeccable Caesar

Delicious, house-made Caesar dressing over hearts of Romaine, topped with seasoned croutons & Parmesan cheese

$9

add on roasted chicken $4

add on local shrimp $5

Boozy Melon Salad

Fresh cantaloupe, honey dew & watermelon infused with pineapple juice & raspberry vodka

$8
Mains
Tequila Lime Shrimp & Smoked Gouda Grits

Local shrimp soaked in tequila & fresh lime over a bed of smoked Gouda & jalapeno grits

$14

Waldorf Chicken Salad Croissant

Roasted chicken with fresh grapes, crisp apples, dried cranberries & roasted walnuts in a buttery croissant, served with fresh fruit

$12

Five Way Gourmet Grilled Cheese & Tomato Soup

Crispy bacon, fresh tomato, smoked Gouda, Cheddar, Swiss, Jack & Mozzarella cheese on grilled, garlic Parmesan Artisan bread with a cup of creamy, house made tomato & basil soup

$14

Wagyu Wonder Burger

Experience amazing! Eight ounces of the most prized beef topped with house-made bourbon bacon jam & smoked Gouda over a bed of arugula and house-made herb truffle aioli

$16

Ultimate Avocado Toast

Whole grain Artisan toast topped with fresh avocado, sunny side egg, drizzled with balsamic glaze & a sprinkle of Himalyan sea salt

$12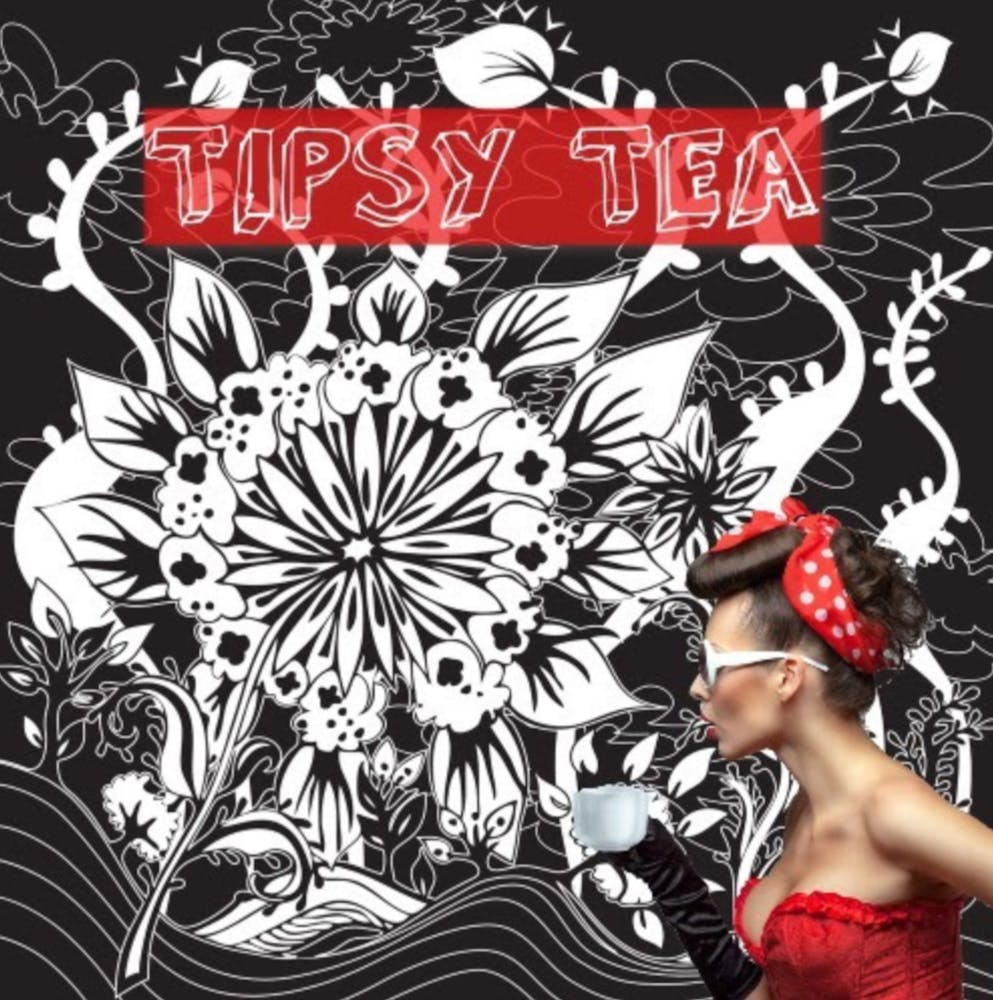 Monday- Friday
Menu available from 2pm-4pm
Tipsy Tea Time Savories
The Show Stopping Egg

Soft boiled egg topped with crème fraîche & American Hackleback Sturgeon Caviar, served with buttery toast points

$15

Too Many Bloody Cherry Tittle Tattles

Fresh cherry tomatoes infused with vodka, served with crisp celery sticks & seasonings

$12

Boozy Melon Salad

Fresh cantaloupe, honey dew & watermelon soaked in pineapple juice & infused with raspberry vodka

$8

Toot Sweets French 75 Cupcake & Cherub Cocktail

Creamy vanilla cupcake infused with champagne & gin, served with a delightful cocktail of elderflower liqueur, Hendricks gin, muddled strawberries & a touch of sparkling rosé

$18
Tipsy Tea Party
Includes all of the featured, delectable delights with your choice of English tea or a glass of champagne
25 per person

Tea Sandwich Trio

Your choice of 3 savories to start: Spicy avocado egg salad, BLT bite, goat cheese with house made fig jam tea sandwich, Waldorf chicken salad or cucumber & cream cheese tea sandwich

Classic Scone

Buttery scone served with clotted cream & sweet jam

Coconut Rum Banana Bread

Island inspired, whole wheat banana bread with brown sugar & coconut

Bourbon & Pecan Bonbon

Scrumptious chocolate bonbons infused with bourbon & topped with a pecan
Afternoon Tea Selection
All tea selections are served with a pot of hot water, sugar cubes, cream & honey
6 À La Carte

Varies

Earl Grey

Very popular British black tea, flavored with oil from the rind of the Bergamot orange

Big Ben

Typically an English breakfast tea due to the high caffeine content, excellent for an invigorating afternoon pick-me-up with a mild flavor

Darjeerling

Sought after by tea connoisseurs from around the world with some of the highest amounts of antioxidants, grown in West Bengal, India & processed as black, green, white & oolong tea

Chai Tea

Mixed-spice flavored black tea with aromatic Indian herbs

Citrus Mint

Herbal tea combining the oil from lemon peels & organic peppermint into a soothing blend

Jasmine

Japanese tea scented with the aroma of Jasmine blossoms with a green tea base

Matcha

High grade Japanese green tea whisked into hot water rather than steeped
Sugar & Charm Cocktails
Ginger & Jasmine Rosé Cocktail

Fresh, delicious cocktail with intense flavor combining ginger, Jasmine tea, lemon & Rosé

$12

Lemon Drop Martini

Premium vodka, fresh lemon juice, Cointreau with an ultra fine sugar rim

$14

Classic Gin Gimlet

Balance of sweet & tart with premium gin & lime juice

$12

Green Tea Quick Sip

Jameson whiskey, Peach Schnapps & fresh lemonade with a splash of simple soda

$10

Lavender Lemonade Mocktail

Fresh lemonade with edible lavender

$8

Lavender Lemonade Cocktail

Fresh lemonade & edible lavender with your choice of premium whisky, premium vodka or lovely bubbles

$12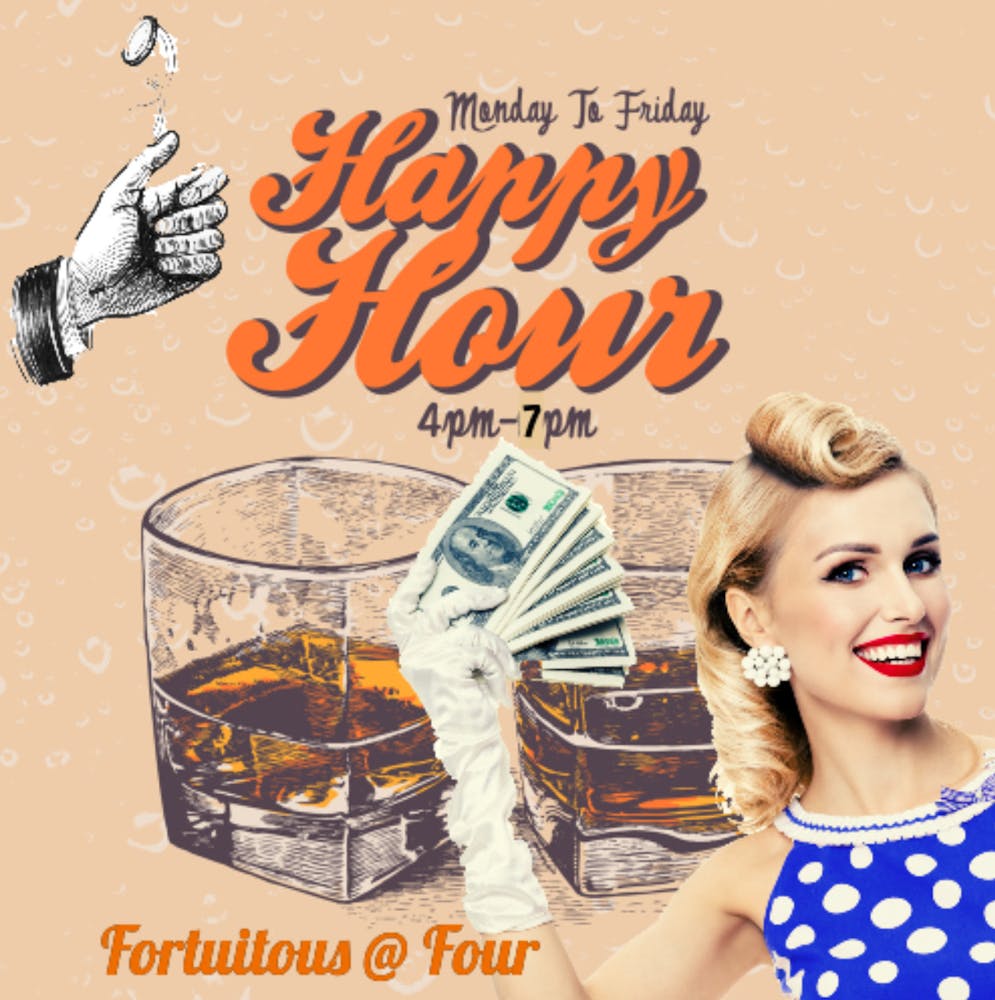 Monday- Friday
Menu available from 4pm - 7pm
FEELING LUCKY?
$weet vs. $ticker
Flip for it if you are feeling FORTUNATE
*Game limited each day to the first 15 players
Food
Tequila Lime Shrimp & Pineapple

Local shrimp & fresh pineapple soaked in tequila, drizzled with a pina colada dipping sauce

$6

$12

Carolina BBQ Pork Silder

Slow roasted pulled pork drenched in house made BBQ sauce & topped with sweet apple fennel slaw

$5

$10

Tortilla Chips & Black Bean Corn Salsa

House made black bean corn salsa so good, you can eat it with a spoon

$4

$8

Loaded Pulled Pork Nachos

Black bean corn salsa, layered over slow roasted pulled pork & topped with a blend of cheeses, sour cream, pica de gallo & guacamole

$7

$14

Creamy Spinach & Artichoke Dip with Crostini (4)

House made spinach & artichoke dip over crispy baguette

$5

$10

Bourbon BBQ Franks

Seasoned sausage mix of pork & beef with cheddar cheese soaked in whisky & house-made bourbon BBQ sauce

$6

$12
Happy Hour Shots
Hornitos

Hornitos Plata 100% blue agave & double-distilled

$4

$8

Fireball

Canadian whisky with cinnamon flavoring

$3.50

$7

Bob Marley Jello Shot

Jamaican overproof rum layered with strawberry jello, Creme-de-banana & Creme-de-mint

$5

$10

Lucky Green Tea Shot

Jameson Irish Whiskey, Sour mix, Peach Schnapps, Sprite

$6

$12
Drinks
House Margarita

Tequila, orange liqueur & lime juice served with a salted rim

$5

$10

Skinny Margarita

Silver tequila, fresh lime juice, fresh orange juice & light agave nectar

$6

$12

Craft Brew Drafts

Any draft on tap (rotating selection)

$6

$9

Classic Gin & Tonic

Highball cocktail made with gin and tonic water over ice

$6

$12

Keto Friendly Vodka Cocktail

House vodka & club soda garnished with a lime

$5

$10

Muddled Mint Mojito

Cuban cocktail of white rum, sugar, lime juice, soda water & mint

$6

$12

Simple Old Fashioned

Premium whisky over ice with muddled sugar, cherry & bitters, garnished with a burnt orange peel

$7

$15

Moscow Mule

Spicy ginger beer, vodka & lime juice served over the rocks in a copper mug

$6

$12

Manhattan

Premium whisky, sweet vermouth & a dash of bitters stirred over ice, garnished with a cherry

$7

$15

Gin Gimlet

Balance of sweet & tart with dry gin & fresh lime juice

$6

$12

Whiskey on the Rocks

Your choice from a selection of quality whiskey, bourbon, blended scotch or single malt scotch on the rocks

$7

$15

House Red or White Wine

We love to swirl & rotate our wine as often as possible in order to bring the most tasting experiences to you

$4

$8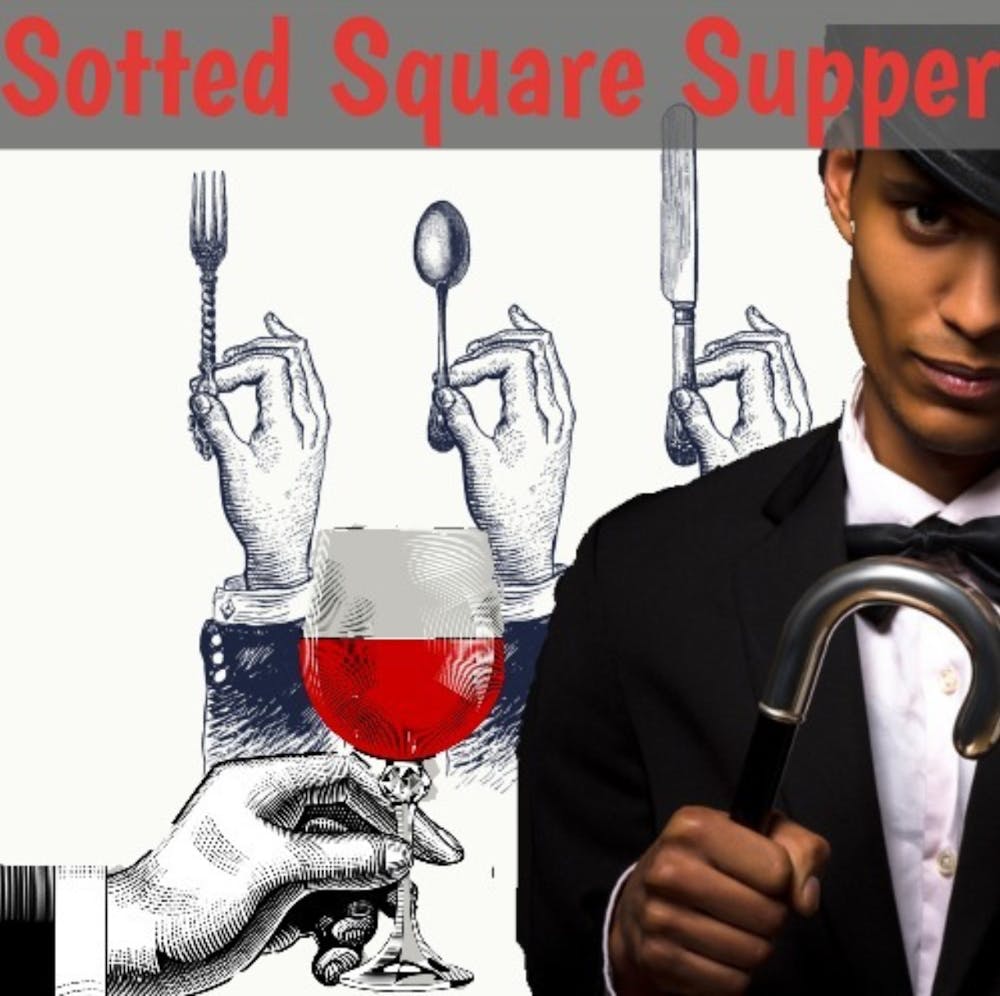 Monday- Friday
Menu available from 5:30pm -10:00pm
Starters
Jumbo Shrimp Cocktail

Fresh, local shrimp over ice with a house made, zesty cocktail sauce then garnished with cucumber dill salad

$14

Shrimp Ceviche

Spicy shrimp marinated with cucumber, red onion, cilantro, tangy tomato & fresh avocado with diced jalapenos served with toasted baguette

$14

Spinach & Artichoke Deep South Dip

A house made smooth blend of artichoke, spinach, onion, cream cheese & garlic finished with Parmesan and Romano cheese, served with garlic & olive oil infused focaccia bread

$12
Salads
Caesar Salad

Romaine lettuce, croutons & Parmesan cheese topped with the most amazing house made Caesar dressing

$10

add on roasted chicken $4

add on local shrimp $5

Loaded Baby Wedge Salad

Baby iceburg lettuce topped with crumbled blue cheese, crispy bacon & tangy tomatoes drenched in a house made buttermilk dressing

$12

add on Porter pulled pork $4

add on roasted chicken $4

add on local shrimp $5

*Tequila Lime Shrimp Salad

House greens, black beans, cherry tomatoes, avocado & Feta cheese topped with Tequila lime shrimp, drizzled with cilantro lime vinaigrette

$14
Flatbreads
BBQ Pork Flat Bread

Slow roasted pulled pork , red onions & a blend of cheeses on a crispy flatbread, topped with our house-made Porter BBQ sauce

$14

Artichoke & Proscuitto Alfredo Flatbread

Prosciutto Di Parma, sauteed artichoke, garlic & onions mixed with feta & mozzarella cheeses over a crispy flatbread covered with our house-made Alfredo sauce

$15

add on roasted chicken $4

add on local shrimp $5
Soups
Savory Tomato Basil Soup

Hearty cup of fresh, creamy tomato soup flavored with basil & seasoning

$8

Classic French Onion Soup

Caramelized onions, garlic & thyme in a savory broth, served piping hot with house made croutons, topped with melted Provolone cheese

$9

Southern Red- Eye Navy Bean Soup

Hearty, slow cooked, house made soup with navy beans and Virginia ham

$9
Sandwiches
Prized Pig Cuban

Spiced rubbed, slow cooked pulled pork, Virginia ham, Swiss cheese, crispy dill pickle slice and our famous house made Porter mustard piled high on Cuban bread & served with kettle chips

$16

BLT Stack

Piled high and triple stacked with crispy bacon, fresh tomatoes, spring mix and our signature lemon garlic and herb aioli served with kettle chips

$15

Five Way Gourmet Grilled Cheese

Garlic and herb spread across sourdough ciabatta then loaded with crispy bacon, smoked Gouda, sliced tomatoes and fresh basil served with creamy tomato basil soup

$15

Caroina BBQ Pulled Pork Sliders

Slow-cooked to perfection with a house-made Porter BBQ sauce, topped with a crispy apple fennel slaw & served with kettle chips

$15
Pasta
Classic Fettuccine Alfredo

Fettuccine noodles tossed in a creamy, house-made Alfredo sauce & served with garlic toast

$12

add on roasted chicken $4

add on local shrimp $5

Pesto Pasta

Angel hair noodles tossed in a light, basil pesto sauce with cherry tomatoes & pine nuts, drizzled with olive oil & topped with Parmesan

$13

add on roasted chicken $4

add on local shrimp $5

Cheese & Vodka Tortellini

Ricotta & Romano filled tortellini tossed in a house-made vodka cream sauce & served with garlic toast

$14

add on spicy, ground Porter pork $4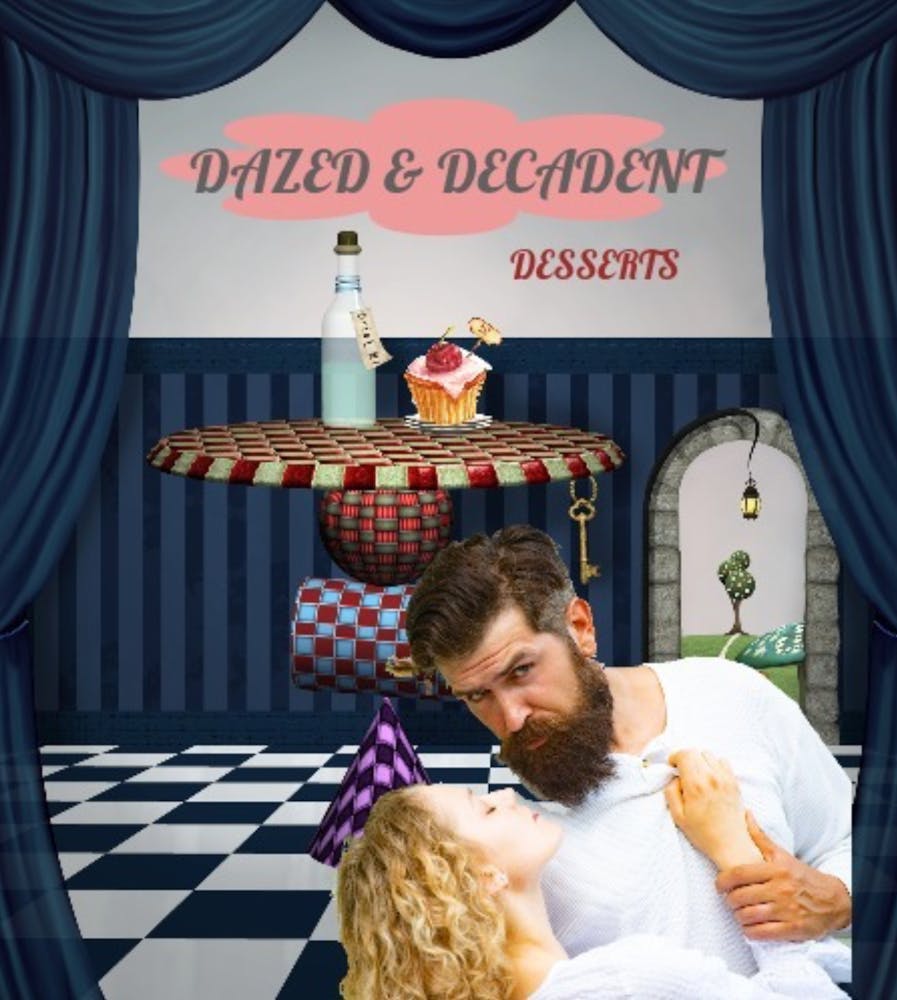 Monday- Friday
Menu available from 5:30pm-10pm
White Russian Cupcake

Delicious twist on a great cocktail with creamy buttercream frosting, infused with vodka & Bailey's Irish Cream

$9

Bourbon & Pecan Bonbons

Scrumptious chocolate bonbons infused with bourbon & topped with a pecan

$8

Whiskey Peaches

Spiced whiskey infused Georgia peaches, brown sugar & a hint of vanilla

$8

Brownie Rumchata

Chocolate fudge brownie laced with sweet vanilla, mocha, warm cinnamon & rum

$7

Smoldering Sambuca Shot

Excellent, but not for the faint of heart

$8

Espresso Martini

A modern classic blend of premium vodka, premium coffee liquor & espresso

$15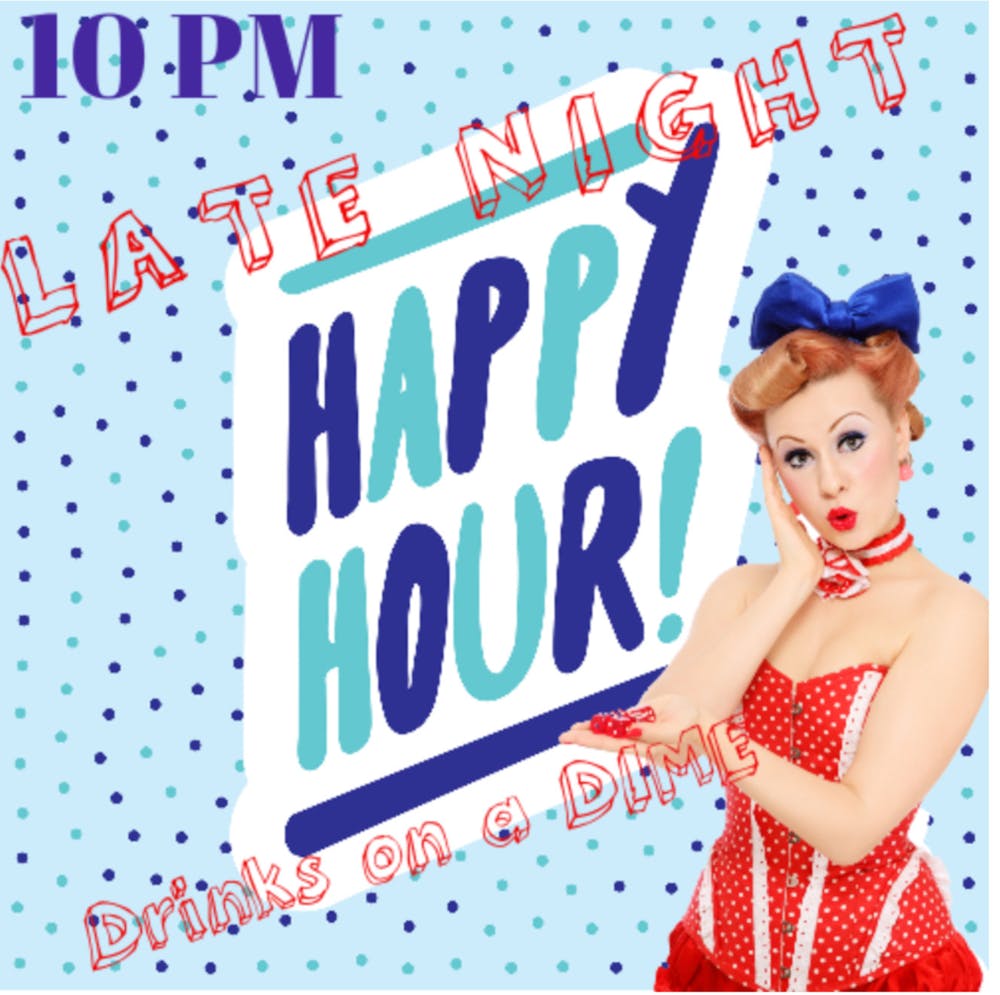 Friday Nights Only- Coming Soon!
Starting at 10 pm!
Game is limited to the first 15 players
James Bond's Gin Martini

"Shaken, not stirred" Gin, vodka & Italian aperitif, garnished with a lemon twist

$7

$14

The Big Lebowski White Russian

"The Dude" Vodka, coffee liqueur & cream

$6

$12

American Psycho

Scotch whiskey neat & a Corona

$8

$16

Suntory Time

"For relaxing times, make it a Suntory time" Japanese whiskey on the rocks or neat

$7

$14

Stella

"STELLA" Stella

$3

$5

Here's Johnny

"You set 'em up, and I'll knock them back" Jim Beam shot

$4

$7

The Texas Chainsaw Massacre

"The cinnamon whiskey's bite could make Leatherface cringe" Fireball Whisky shot

$3.50

$7

The 40/60

Classic Carrie Cosmo 40% Carrie Bradshaw/60% We are still drinking this

$7

$14

Three Amigos

"If it's like beer, we'll have some wine" 3 oz of Hornitos Plata Tequila

$6

$12

Late Night Bar Bites

Why is there Medium Salsa

Crunchy tortilla chips served with house-made black bean corn salsa so good, you can eat it with a spoon

$5

$8

Bourbon BBQ Franks

Seasoned sausage mix of pork & beef with cheddar cheese soaked in whisky & house made bourbon BBQ sauce

$6

$12

Bourbon & Pecan Bon Bons

Scrumptious chocolate bonbons infused with bourbon & topped with a pecan

$5

$10

Eat Your Drink

Drunken Gummy Bears

Vodka Infused gummy bears

$4.50

$9

Tequila Gummy Worms

Gummy worms soaked in tequila

$4.50

$9

Swedish Fish

Swedish Fish soaked in Campari

$4.50

$9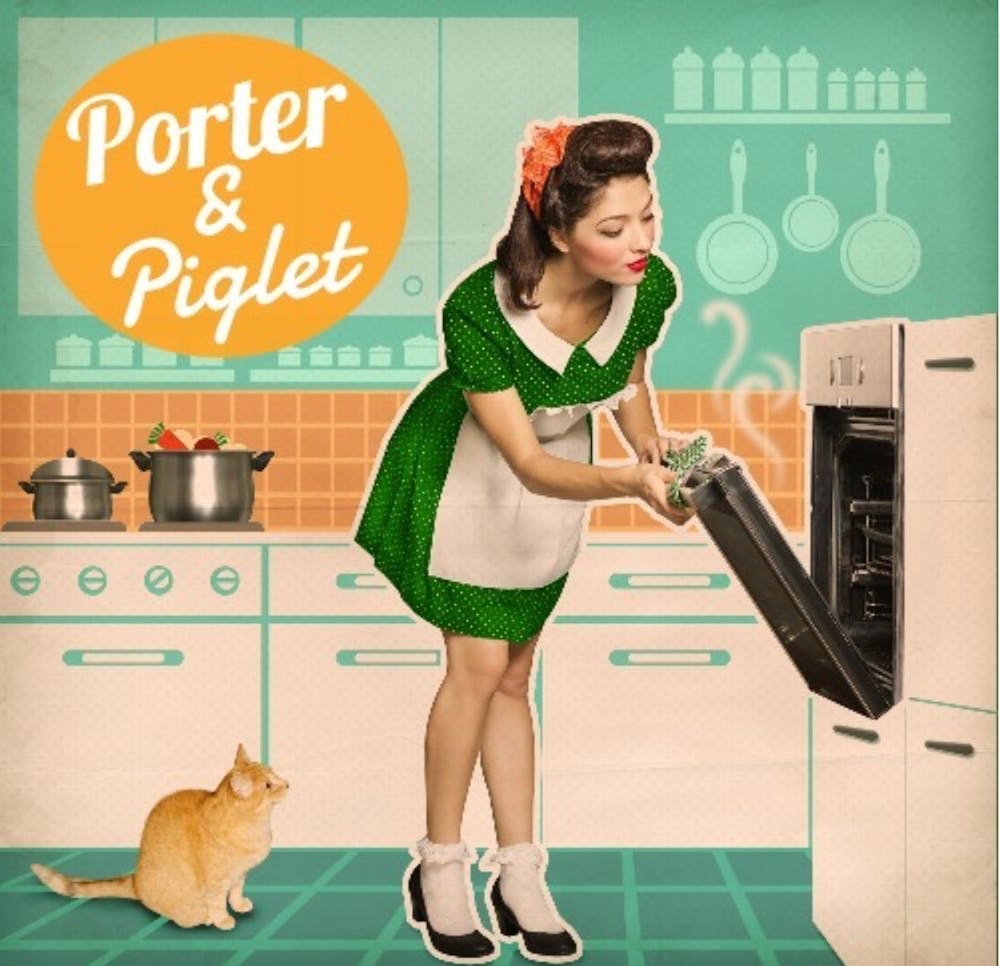 Monday- Friday
Varying Menu & Hours
Breakfast
8AM - 11AM
Classsic Boxed Cereal & Milk

Choose from a popular variety of mini boxed cereals & your choice of apple juice or orange juice

$8

Doughnut & Milk

Glazed, chocolate or powdered sugar doughnuts with 2% milk, apple juice or orange juice

$8

Bacon & Egg Cup

Bacon wrapped cheesy hash brown, topped with an egg & served with fresh fruit & your choice of apple juice, orange juice or 2% milk

$10

Yum Yum Yogurt Parfait

Low-fat vanilla yogurt with your choice of fresh fruit, honey & granola toppings & served with apple juice, orange juice or 2% milk

$8
Lunch
11AM - 2PM
Grilled Cheese

Classic grilled cheese sandwich served with kettle chips or fresh fruit

$7

Mini Beef Burgers (2)

Mini beef burgers cooked well done (2) & served with kettle chips or fresh fruit

$9

French Toast PB & J

House made french toast chilled & smothered with peanut butter and jam

$8

Chicken Nuggets

Breaded chicken nuggets served with kettle chips or fresh fruit

$7
Dinner
7PM - 10PM
Butter Noodles

Thin spaghetti noodles with your choice of plain, alfredo or marinara sauce & garlic toast

$8

Pronto Pups

Mini corn dogs served with kettle chips or fresh fruit

$7

Grilled Cheese

Classic grilled cheese sandwich served with kettle chips or fresh fruit

$8

Pulled Pork Slider

Porter & Pig's pulled pork BBQ slider, topped with a pickle & served with kettle chips or fresh fruit

$7
Tea Time
2PM - 4PM
Hard Boiled Egg

Served with butter toast points

$6

Traditional Tea

$15
Tea & tiered presentation include:
A pot of tea with sugar cubes & cream or soft beverage
A variety of three finger sandwiches, fresh fruit & dessert
Cucumber & cream cheese
French toast PB & J
Deli ham & cheese
Waldorf chicken salad
Afternoon Snack
4PM - 6PM
Yogurt with Fresh Fruit

Selection of fruit, honey and granola

$6
Beverages
Lemonade or Iced Tea

$3.50

Fountain Soda

$2.50

Pot of Tea

$5

Apple Juice

$3.50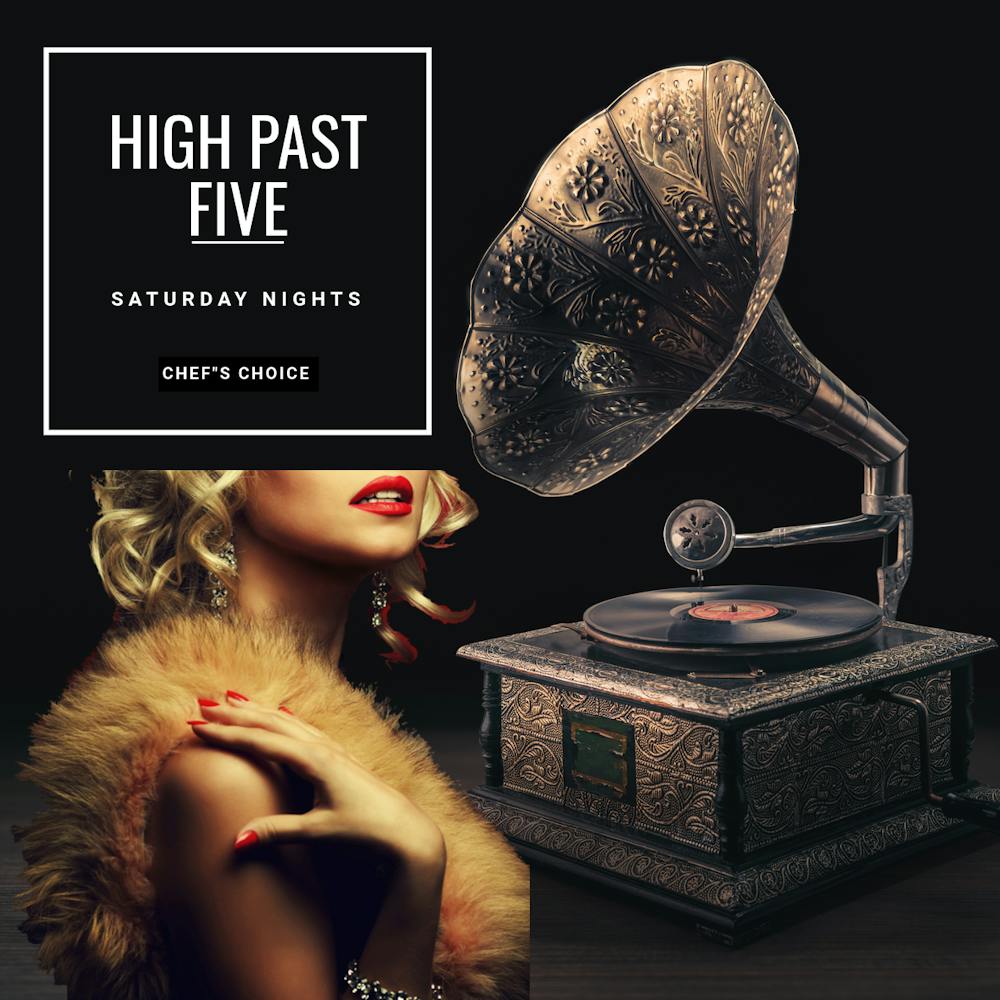 Saturday Evening Dinner & Live Music
Seating at 5:30pm & 8:30pm
Reservation/Ticket Purchase Only
Chef's Selection Changes Weekly
Dinner & Live Music
Saturday, July 11, 2020
NOW BOOKING
$35 ticket includes:
Welcoming Aperitif
Summer Spritz - Prosecco, Aperol & Club Soda
Caesar Salad
Romaine lettuce, croutons & Parmesan cheese topped with the most amazing house-made Caesar dressing
Glass of White or Red Wine
Your choice of our House Pinot Grigio or Dolcetto
Italian Shrimp Fra Diavolo (Veggie only option also available)
Spicy tomato based sauce flavored with chili peppers & served with seasoned shrimp & pasta
Frangelico Coffee Cake
A slice of chocolate Frangelico coffee cake with cinnamon pecan topping
Reservation Required
Call us at 843.715.9586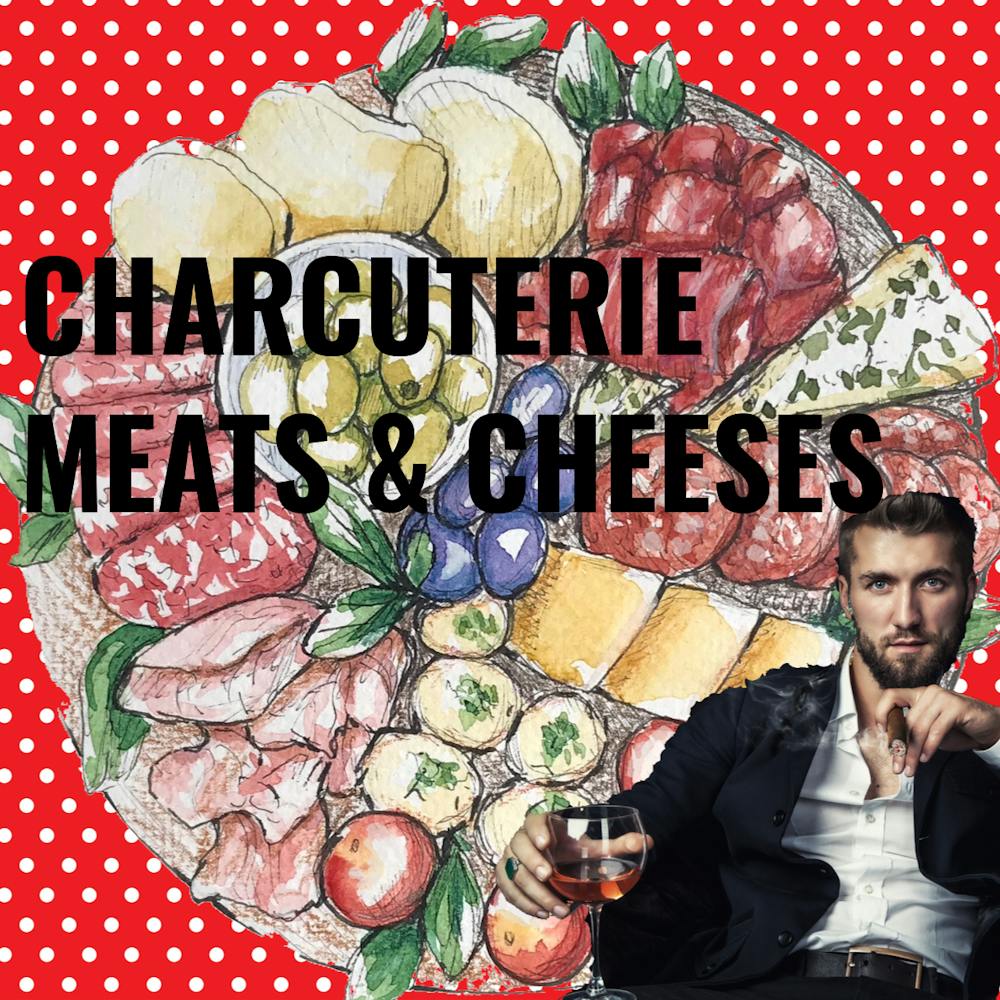 All Day
Specialty Sourced Meats/Splendid Cheese Selection/Luxurious Accoutrements
All Boards Include
Tangy Cucumber Salad

Fresh Fruit

Marinated Olives
Varying Accompaniments
Marcona Almonds

Gherkin Pickles

Dry Fruits

Dark Chocolate

Pickled Veggies
May we suggest:
Wine Enthusiast

Pinot Noir or Chardonnay (You really can't go wrong, but less sweet is a bit better)

Beer Connoisseur

Amber Ale

Cocktail Lover

Manhattan or Dirty Martini
Mild or Zesty Boards Available
Natural

2 Meats & 3 Cheeses

$20

MILD: Genoa Salami/Bianco D'oro & Gouda/Manchego

ZESTY: Black Pepper Salami/Genoa & Pesto Jack/Smoked Gouda

Classic

3 Meats & 5 Cheeses

$38

MILD: Prosciutto Di Parma/Genoa Salami/Bianco D'Oro Triple Cream/Drunken Goat/Manchego

ZESTY: Proscuitto Di Parma/Black Pepper/Hot Sopressata Black Diamond Aged Chedder/Red Dragon/Pesto Jack/ Smoked Gouda/Manchego

CHEF'S IMPECCABLE PRESENTATION

Insatiable

5 Meats & 8 Cheeses

$55
Classic Cocktails
The Porter Revenge

Premium tequila, fresh cucumber & lime juice with basil

$14

Garden of the Pig

Premium vodka, passion fruit liquor with fresh lemon juice

$15

Not So Frozen Daiquiri

Premium rum, cherry liquor, puree mix with fresh lime & grapefruit juice

$14

Dark & Stormy

Premium rum, ginger beer with fresh lime juice

$14

Negroni

Premium rum, Campri & sweet vermouth

$15

Manhattan

Premium whiskey, sweet vermouth & bitters

$15

Old Fashion

Premium bourbon, orange slice, maraschino cherry, sugar with a dash of bitters

$15

Sidecar

Grand Marnier, Cointreau, fresh lemon juice & a splash of lime juice

$15

Gimlet

Premium gin with lime juice

$12

Mai Tai

Premium rum, pineapple & lime juice with Grenadine topped with Grand Marnier

$15

Moscow Mule

Premium vodka & ginger beer with lime juice

$14

Tin Cho Tropical

Premium vodka, New Age wine & mint leaves with lime juice

$15

The Posh Pig Margarita

Premium tequila, house-made margarita mix & triple sec topped with Grand Marnier

$14

Skinny Margarita

Top Shelf Tequila, Cointreau, freshly squeezed fruit and agave

$12

Porter & Pig Margarita

House tequila, our delicious house-made margarita mix & triple sec

$10
Martini Lovers
Goose Martini

Grey Goose Vodka & dry vermouth with a dash of orange bitters

$14

Cosmo Pomegranate

Premium vodka, Cointreau, pomegranate & fresh lemon

$15

Chocolate Martini

Premium vodka, Bailey's Irish Cream, Frangelico Chocolate Liqueur

$15

Cranberry Martini

Premium vodka, Cointreau, dry vermouth & cranberry juice

$15

Lemon Drop Martini

Premium vodka, triple sec & fresh lemon juice

$14

Filthy Martini

Premium vodka or premium gin mixed with olive juice & garnished with bleu cheese stuffed olives

$16

Pineapple Martini

Pineapple Vodka, Malibu Coconut Rum, fresh lemon and pineapple juice

$16

Red Apple Martini

Premium whiskey, Sour Apple Schnapps and cranberry juice

$15

Green Apple Martini

Premium vodka, Sour Apple Schnapps and Sweet & Sour

$15

Ruby Red Grapefruit Martini

Grapefruit juice, cranberry juice & premium vodka or premium gin mixed with triple sec & simple syrup

$14

Mocha Martini

Vanilla Vodka & coffee Liqueur served with a sugar-rimmed with white chocolate

$16

Pear Martini

Pear Vodka & Elderflower Liqueur with fresh lemon

$15

French Martini

Premium vodka, Chambord Raspberry Liqueur & pineapple juice

$16
Shots
PB&J

Chambord Raspberry Liqueur & Frangelico Hazelnut Liqueur

$12

Peanut Butter Banana

Banana rum & peanut butter whisky

$10

Flying Piglet

Kahlua Bailey's Irish Cream & Grand Marnier

$12

Bubble Gum

Vodka, melon liqueur, banana liqueur, sweet & sour, orange juice & grenadine

$12

The Irish Cloud

Bailey's Irish Cream & Amaretto topped with whipped cream

$12

Cool Colada

Pineapple Vodka, coconut rum & pineapple juice

$10

Jellybean

Blackberry brandy, Sambuca & Southern Comfort

$12

White Gummy Bear

Sweet & Sour, raspberry vodka & Peach Schnapps topped with Sprite

$10

Kamikaze

Vodka & Cointreau with lime juice

$12

Melon Ball

Vodka, melon liqueur & chilled pineapple juice

$12

The Pin-Up Party

Tequila, lime & ginger with Grenadine

$10

Purple Rain

Vodka, Chambord & lime juice with a splash of soda

$12

Red Devil

Whiskey, Amaretto & cranberry juice

$10

Green Tea Shot

Jameson Irish Whiskey, Peach Schnapps & sour mix with Sprite

$12

Cinnamon Toast Crunch

Fireball Cinnamon Whiskey topped with Rumchata

$10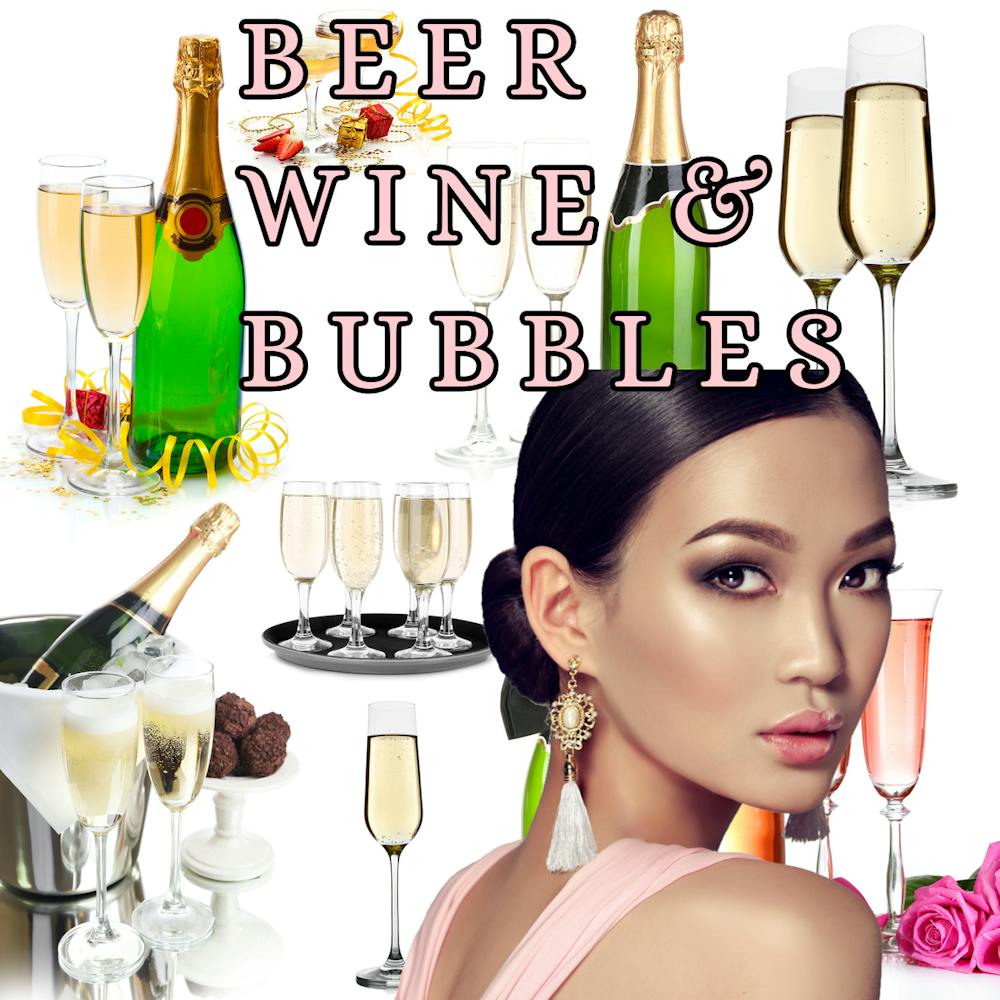 Rotating selection of craft brew drafts, craft cans & bottles, domestic & imported, fine red & white wines, champagne & rosé
Available during all regular seating hours